Banner Photo by Roy Vermillion - Grand Ridge Hike
Our Mission
OutVentures is a volunteer driven non-profit membership organization for all who identify as LGBTQ. Our objective is to promote a positive attitude, exemplary values, service, health, and social equality through outdoor recreation. We actively
encourage leadership and participation by posting trips and adventures.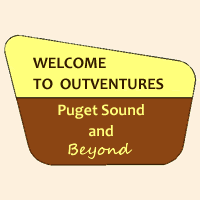 OutVentures wants to bring LGBTQ folks together, to experience the outdoors together. We hope that exploring nature in safe and familiar company will help you step outside with us! By embracing diversity, equal treatment, respect, and dignity we hope to encourage a spirit of community amongst all lovers of outdoor life.

The OutVentures website, classes, and social events create an environment to share knowledge and experience about outdoor recreation activities. They also offer access to information and enjoyable educational opportunities about safety and responsibility.